Contemplating a new career can be a very exciting venture but performing the necessary research before making such a life changing decision will be vital.
We are very confident that our "Ultimate Training Course" is the most comprehensive available anywhere in the local area but is this career change right for you?
We suggest some vital steps to assist you in making the correct decision.
1. Please order a copy of our free soft cover book.
2. Come and meet with me so you can witness first hand exactly how you would fit in to the team and to observe the day to day running of the driving school.
3. Ask every single question you can think of and I will give you a very honest answer. We have to be very transparent in everything we do as we live and operate on your doorstep.
4. Meet and speak with me. I will conduct all your training sessions on a 1-1 basis and it's important that you know who I am and more importantly whether you feel you would gel with me.
5. Research what other training companies have to offer and you will then be able to make an informed comparison.
Even after conducting extensive research and commencing the training course, you may find that this is not for you after all and for this reason, we wish to remove all the risk and offer a refund at any time and for any reason.
If you would like a free copy of our soft cover book to help with your research,
Please complete the contact form below and we'll pop a copy in the post for you today
The book will cover the following:
The current situation in the industry

Qualification to become a driving instructor

The Pro's and Con's

What happens now you are qualified?

What's it really like?

Real case studies from working driving instructors

Choice of tuition vehicle?

Self-employment

Personal satisfaction

Are you suitable?

Beware the hidden cost of cheap!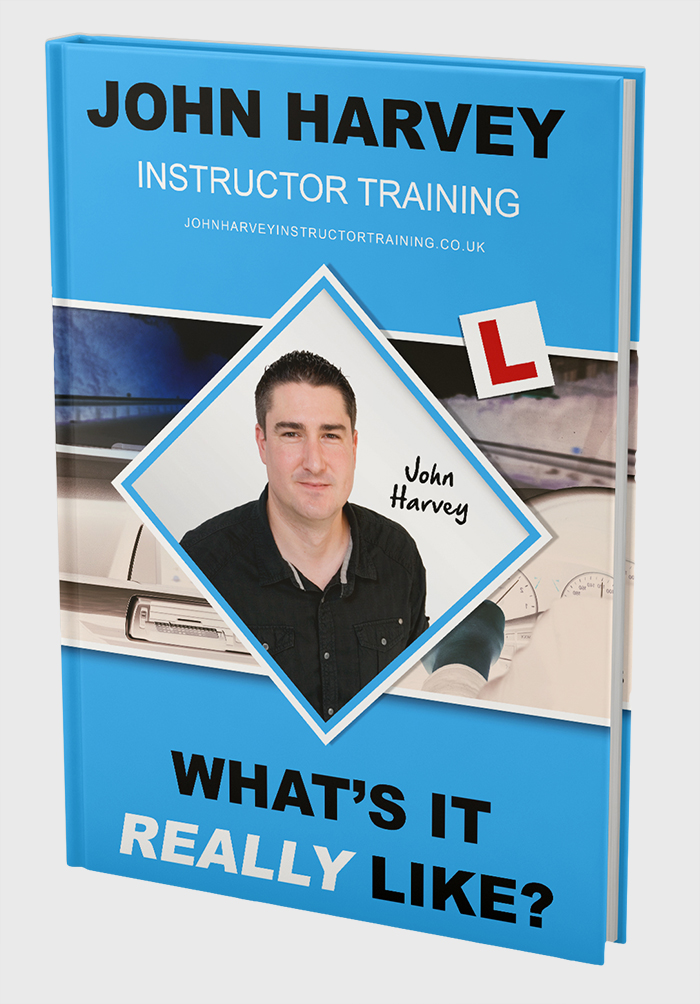 Use Of Data.                       
We operate a transparent personal data policy to comply with GDPR legislation:By entering your details to this form, you will receive postal mail along with the book, you will also receive email with further information and updates relative to a possible change of career. You can opt-out from receiving email from John Harvey Instructor Training at any time and from each individual email you receive.